Choosing the right diagnostic tool for your workshop can be a daunting task – especially given that it's such an essential device for repairing modern-day agricultural machinery.
But, worry not! We're here to answer some of the most frequently asked questions that our customers have when deciding whether to invest in diagnostic equipment.
Why should I invest in agricultural diagnostics tools?
By now, you've probably realised the importance of a diagnostic tool in your workshop – it's really about keeping your vehicles moving. Tractors and harvesters are huge assets for businesses so the time they spend in a workshop means the farms are losing money. It is not just saving time for the end user but also for the maintenance company too, meaning they can do more jobs, offer a better, quicker service and increase their profitability.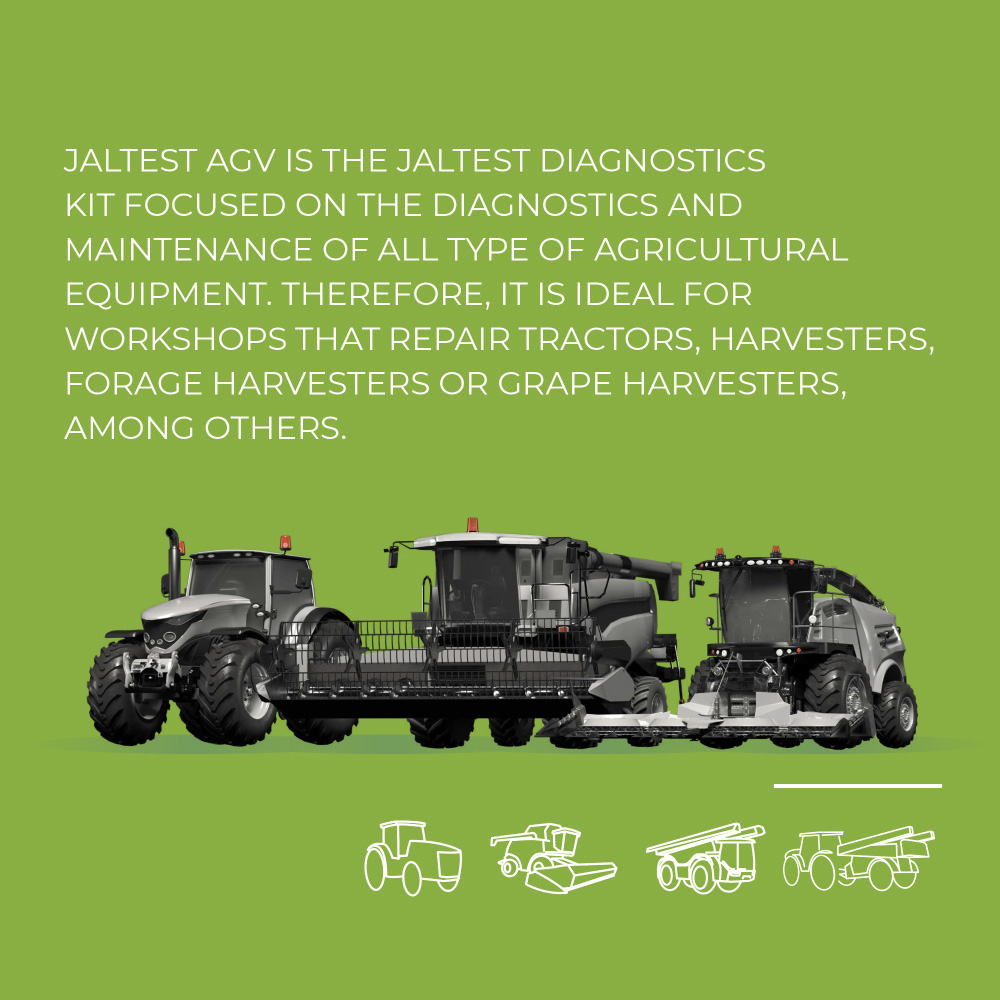 Investing in a diagnostics tool used to be a luxury but nowadays, it's a necessity. With the number of ECUs onboard a modern tractor, it's become impossible to repair these vehicles without the use of computers.
So by investing in a premium diagnostic tool like Jaltest, you can rest easy knowing that you have the workshop capability to work on any brand.
I already have a diagnostic tool. Do I need to upgrade?
If you're using an outdated diagnostic tool, you may have come across the following
❌ Struggles communicating with some vehicles
❌ Won't cover the very latest machinery
❌ Takes forever to power up
If this is the case, well, it's probably time to invest in an up-to-date system.
What can I expect from the Jaltest software?
Some people believe that a diagnostics tool is just a fault code reader and then you have to do the troubleshooting yourself but premium tools like Jaltest AGV do much, much more than that!
Not only can the software tell you what the fault is, giving you a manufacturer fault code, it then gives you possible error causes, troubleshooting steps, component locations, wiring diagrams, test values and everything you need to be able to complete the repair efficiently. And then after you've identified the fault, if you need to change a faulty part, you can then program the new component within the diagnostics software as well.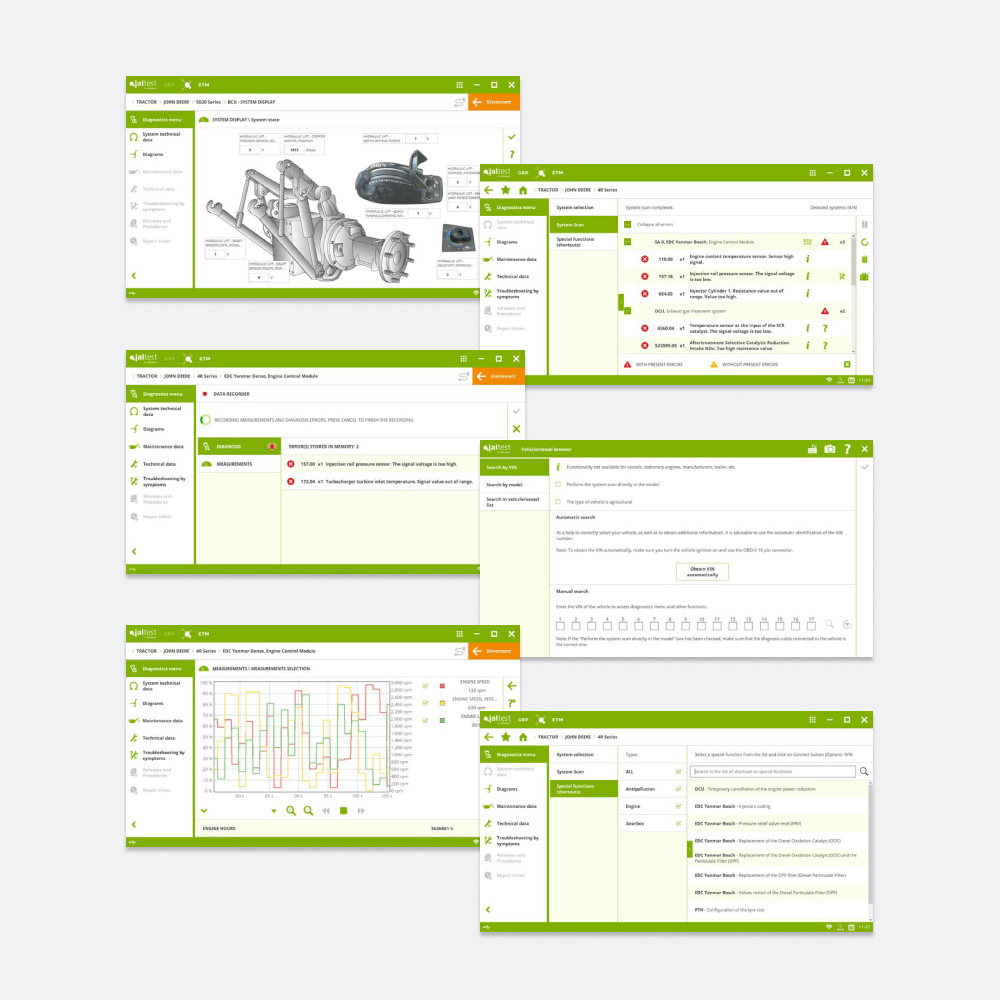 It gives you access to dealer-level functionality, such as hydraulic calibrations, AdBlue tests, and light configurations. And with a setting called 'Expert Mode' in Jaltest, you can perform even more advanced functionality, allowing for the modification of parameters in different ECUs, such as sensor and actuator calibration, configuration of operating parameters or DPF replacement and regeneration among others.
So it's not just a diagnostic tool anymore, it's a complete repair tool.
What vehicles/brands will this cover?
Jaltest AGV covers all the leading agricultural manufacturers across tractors, combine harvesters, forage harvesters, grape harvesters and trailing equipment and telescopic arms. As of version 22.3, that's 130 brands & 2221 models! Including JCB, BOMAG, Case iH, Claas, Fendt, John Deere, Kubota, Massey Ferguson, McCormick, Steyr New Holland and many more.
The software includes three updates per year where new brands, models and systems are added. Additionally, Jaltest users receive enhancements for current brands & models that already exist on the software, providing additional technical information & functionality.
I'm not very tech-savvy. Can I still use the software?
Absolutely, Jaltest is incredibly easy-to-use & intuitive, offering an unrivalled user experience. So no matter what level you're at, it's universally easy to understand. Jaltest also makes use of real-life imagery and graphical elements in the component locations & system displays so if you're a visual learner, you'll get on very well with Jaltest.
And with Eclipse Technical Support, you're backed up by our team of vehicle and IT technicians who can walk you through certain procedures within Jaltest and provide you with remote assistance. And if you need further help, we also offer training courses (specific to Jaltest), which help our customers use the software and get the most out of their investment.
Can I generate reports from Jaltest?
Yes, you can. Thanks to the GRP system within Jaltest, repairers can generate diagnosis reports (for invoicing) directly from Jaltest (with the full list of faults and repair times) and then assign it to specific customers – taking the hard work out of paperwork!
What is the best laptop for agricultural equipment diagnostics?
The PC can make or break any diagnostic tool. After all, that's what you'll be using on a daily basis. So if the hardware is slow, unreliable or clunky to use, that means your repair times are going to suffer.
Now, you can either opt for a laptop or a tablet PC. Generally, many of our customers tend to prefer the versatility of a handheld tablet PC because they can use it in many different scenarios – whether it be on their lap or on the side of a vehicle they're working on.
With all of our diagnostic kits, we supply the Testpad Extreme Pro, which is our military-grade workshop tablet PC. Over the 17 years of supplying diagnostic tools, we've refined the Testpad, having gone through many different iterations, to the point where today, it's now the industry's leading handheld workshop tablet PC. And better yet, we've recently introduced the brand new detachable keyboard cover, which gives you the best of both worlds, letting you use the Testpad as if it were a laptop.
However, if you prefer a laptop, then we'd normally recommend the Panasonic Toughbook due to its rugged exterior and specifications, which we can also supply with our diagnostic packages.
What is included in the kit?
Inside the box, you can expect:
Rugged hard case
Testpad Extreme Pro and keyboard cover
Jaltest V9 Link
Jaltest software pre-installed
Agricultural cable kit (customised for you)
Pinout kit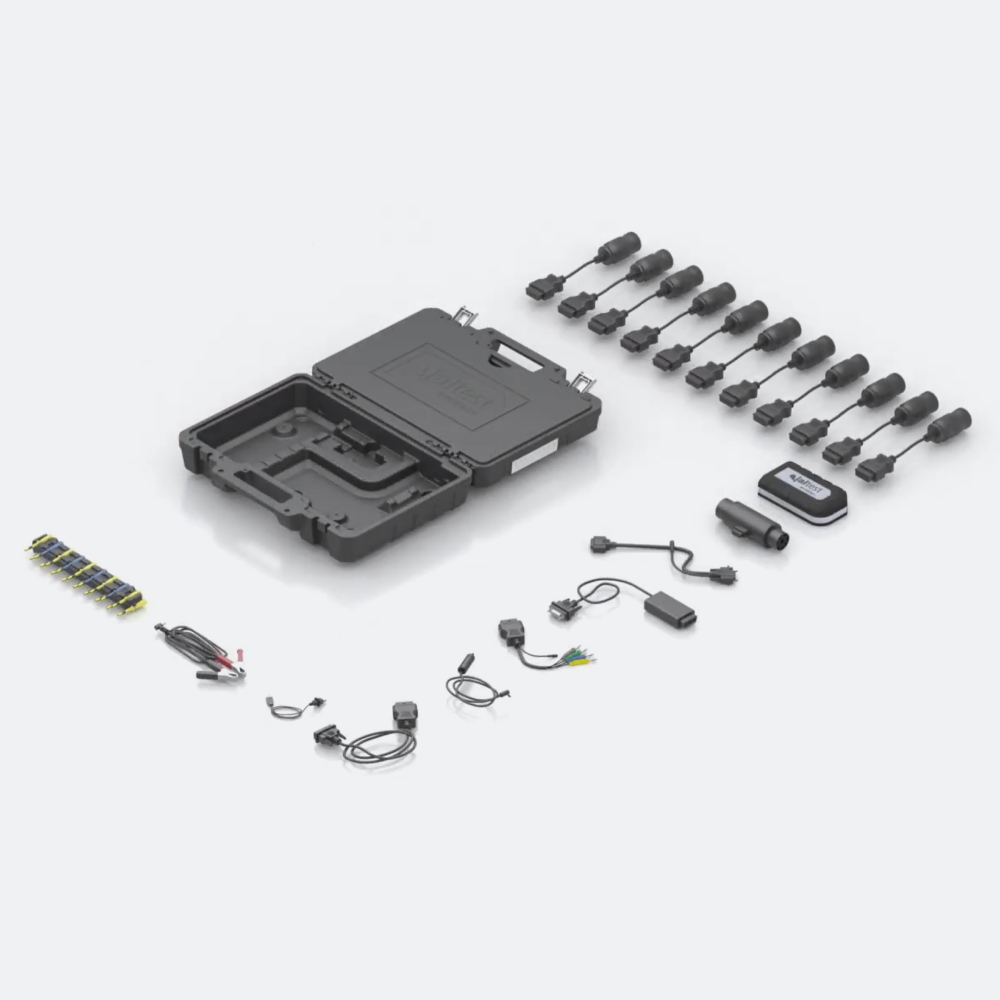 What else can I expect from my Jaltest kit?
Ultimately, anyone can sell you a diagnostic tool – that's really only one half of the equation. The other half is the level of technical support and training that you get from the supplier. That's why, in addition to the actual diagnostic kit, Eclipse customers benefit from a number of unique services that make us the complete package.
What makes us different is that you get:
World-class Vehicle & IT technical support – we have a dedicated team of trained vehicle and IT techs, giving you on-demand assistance when you need it most.
On-site handover training
Access to further training courses
And we're going to take care of you, which is most important
And those are the huge things that people don't realise until they're in that situation where they need help.