Texa's IDC4 diagnostics for Agri & Construction vehicles is available in version 8 for customers with an active TexPack contract.
Texa Off-highway 8 contains a number of developments in the diagnosis of  various agricultural vehicles like:
Tractors
Lifters
Unifeeds
Threshers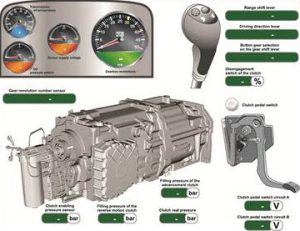 …and construction  and earth-moving equipment such as:
Diggers
Loaders
Backhoes
Dumpers
Bulldozers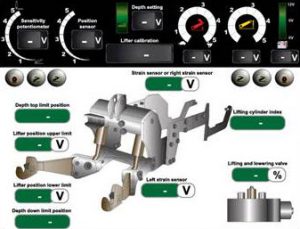 You might also not know that Industrial Engines are well covered, including:
Cummins
Deutz
FPT (Iveco Motors)
John Deere
Mercedes Benz
Perkins
Scania
Sisu
Volvo Penta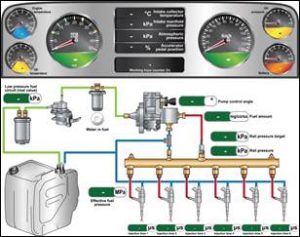 The most notable new feature is the introduction of Dashboards for Diesel Injection, EPC Transmission and BCU Lifter for John Deere tractors.  These will all soon be available to download as an App to add to your IDC4 installation.
New Agri Features
Update of vehicles and systems for Case-iH tractors, series Magnum and MX Magnum
Update of vehicles and systems for New Holland tractors, series T4000 and T8000
Laverda combine harvesters, series M and AL Quattro: Sisu Tier 4 Diesel Injection
Fendt combine harvesters, series C, L, P and X: Sisu Tier 4 Diesel Injection
Massey Ferguson combine harvesters, series Activa, Activa S, Beta, Centora and Delta: Sisu Tier 4 Diesel Injection
Challenger combine harvesters, series CH: Sisu Tier 4 Diesel Injection
Challenger tractors: Vehicle check-up
John Deere tractors, series 6R and 7R: Vehicle check-up
John Deere tractors, series 8020 and 9020: Air conditioner, Vehicle check-up
Lamborghini R5 EVO tractor: General diagnosis and Deutz Diesel Injection
Vehicle selections for Valtra tractors are updated with Sisu Tier 2, Tier 3 and Tier 4 Diesel Injection based on the series and systems, Vehicle check-up, Transmission, Reversible driving and Armrest for Direct and Versu vehicles.
Manitou telescopic lifters, series MLT: Rexroth hydraulic management.
Construction Features
Caterpillar: Transmission on loaders and module for machine control on diggers
JCB: diggers, series JS and JZ: Diesel Injection and Cabin Module
Terex: backhoes 840, 890, 990: Perkins Diesel Injection and Carrara Transmission.
New Software Functions
Texa App Virtual Store
Texa App is Texa's virtual store where you can request that Eclipse activate a wealth of vehicle diagnostics and repair software – all from within your IDC4 software.
You can extend your software with apps from Texa themselves and selected operators from the world of repairs, spare parts manufacturers & retailers, trade magazines and technical services.
New Apps:
Dashboard – Live vehicle data, beautifully presented.
Technical Training – All Texa courses available across all diagnostic environments. Send registration requests and preview course content.
All App requests are handled by Eclipse
New Diagnostic Coverage UI
Under the "Documentation" menu you can see at a glance the coverage provided by your software with its smart new user interface.
If you're interested in the coverage provided by other software environments (Truck, Car, Marine etc) head over to www.texa.com/coverage for the full picture.
Windows 8
From this version IDC4 is fully supported under Windows 8 – even the 64bit version.
How to get Texa OHW V8
If you've got a TexPack update subscription just get your Testpad (or other laptop) online and fire up IDC4.  It will automatically check for updates and download and install them for you with a few confirmation clicks.
If you get into trouble call the Eclipse Tech Support line on 08454 666699.
Dial the same number if you want to renew your contract or buy additional cables etc.