We know that finding the right AGV diagnostic tools can be a difficult task. Jaltest AGV stands as a benchmark within the agricultural machinery repair sector and with its variety of capabilities on offer, the kit delivers great advantages which we will be discussed further in this article.
But before we get started, what is the Jaltest AGV diagnostics tool?
Jaltest AGV is a tool used to carry out diagnostics and maintenance services in efficient ways for various vehicles including tractors, harvesters, forage harvesters, grape harvesters, and more. The kit covers hundreds of brands and models, providing insightful information to provide a quick and effective diagnostic.
So, what makes Jaltest one of the leading AGV diagnostics tools?
Staying up to date with the latest agricultural vehicle advancements
Unlike other AGV diagnostics tools, Jaltest AGV offers complete coverage, meaning you can obtain information from various vehicle brands, models and systems which is updated three times a year. This guarantees a constant update of the software's capabilities, ensuring you can always carry out your diagnostics and maintenance services efficiently, in line with the latest agricultural vehicle advancements.
Insightful diagnostics, at the click of a button
The Jaltest AGV kit has been carefully designed to be easy to navigate and use through its visual navigation system, which is completely customisable to the repairers' needs. Furthermore, the software goes beyond diagnostics. With a wide range of functionalities, the kit can guide the repairer through the whole repair/ maintenance process. With the best diagrams and technical information, repairers can access troubleshooting guides, calculated repair times, vehicle maintenance data, possible error causes, plus so much more.
Support from the beginning and beyond
At Eclipse, we believe in not just delivering a tailored package, but also a promise to provide support from the beginning and beyond receiving your kit. When you choose us, we offer support and handover training to help you get started with your AGV software. And then, we provide ongoing remote assistance, as well as vehicle and IT technical support from trained professionals. This is an offer we as a company and our clients are proud to talk about.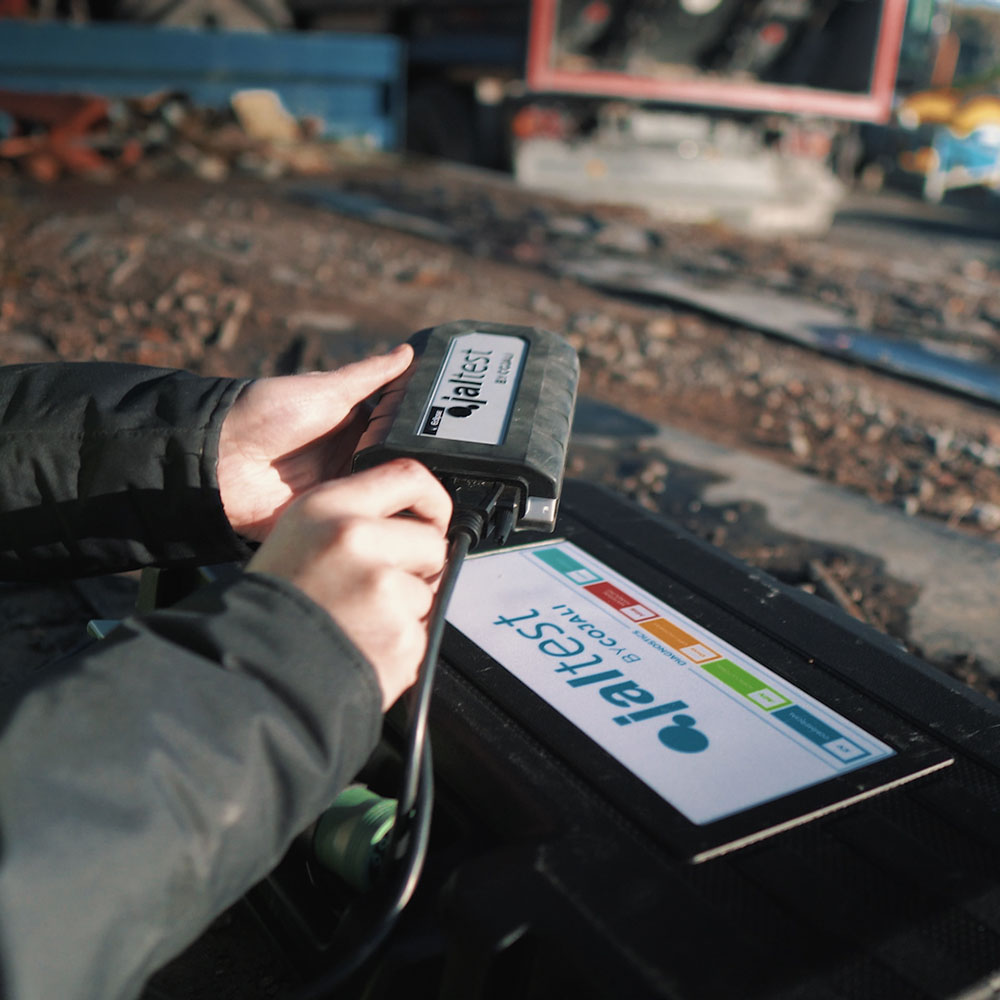 Final thoughts
In summary, the Jaltest AGV kit is a fantastic investment for repairers in the agricultural machinery industry. Its simplicity of design and insightful data ensures an effective diagnostic and maintenance service every single time. Not only this but we are dedicated to providing ongoing support when you need it most.
Are you thinking about investing in Jaltest's AGV diagnostic kit? Discover the most frequently asked questions we get asked. Alternatively, why not get in touch with our friendly team to see what opportunities are available to you?