Touchscreen devices are targeted in the more attractive, intuitive and functional interface.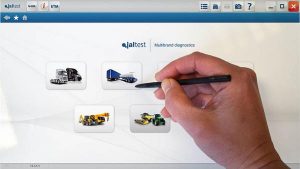 Fresh new look
Jaltest 13.3 benefits from a complete user interface overhaul with simple shapes, clear colours and contrasts. The result is a great looking working environment in which the information is easier to read and comprehend – long hours in front of your screen will now be more pleasant and productive.
To bring yourself up to speed on this exciting new release head on over to our refreshed Jaltest page, watch the video introduction and work through the new features listed there.