Cars are not the only vehicles powered by electricity. Buses, trucks, vans, AGV, and off-highway vehicles are now getting behind the electrification of commercial vehicles.
With benefits including being eco-friendly, quieter, and more efficient than their diesel counterparts, electric vehicles (EVs) have become a popular choice for many businesses and drivers.
As many businesses make the switch with their fleets, how can repairers keep up with these changes? Today, we will be covering everything you need to know to gain a better understanding of how to use Jaltest diagnostic tools on electric commercial vehicles.
What systems are on electric vehicles?
EVs still have many of the same systems as diesel vehicles, including EBS (electric braking system), body computers, air suspension systems, power steering systems, HVAC (air conditioning) and more.
The main difference is the drivetrain and more specifically, the lack of an internal combustion engine and gearbox. This means that any associated regular maintenance such as changing the oil and filters are gone and there are far fewer parts to maintain.
The key difference is that commercial EVs have electric motors instead of an engine and batteries instead of diesel fuel tanks. Each of those motors, batteries, and charging sockets have computers or ECUs (electronic control modules) to control them.
Here is an example of different EV-specific systems found in a BYD electric bus, using Jaltest:
Drive-battery management systems
Charging Gateway, Drive battery charger
DC Converter 1 (High DC – DC 24V), Voltage converter DC/DC
DC Converter 2 (DC 24V – High DC), Voltage converter DC/DC
Electric Propulsion Control Unit
What electric vehicles are included with Jaltest?
Jaltest's CV solution covers 214 brands and 6,027 models. The EVs included within this are:
BYD electric buses
Volvo hybrid buses
VOLKSWAGEN e-Crafter
PEUGEOT e-Partner
PEUGEOT e-Expert
MAN eTGE
CITRÖEN e-Berlingo
CITRÖEN e-Jumpy
MITSUBISHI FUSO e-Canter
OPEL Combo-e
OPEL Vivaro-e
TOYOTA Proace City Electric
MERCEDES-BENZ EQV
MERCEDES-BENZ eSprinter
RENAULT Kangoo Z.E
RENAULT Kangoo ZE Power+
RENAULT Master e-Tech
Plus there are many more to be added.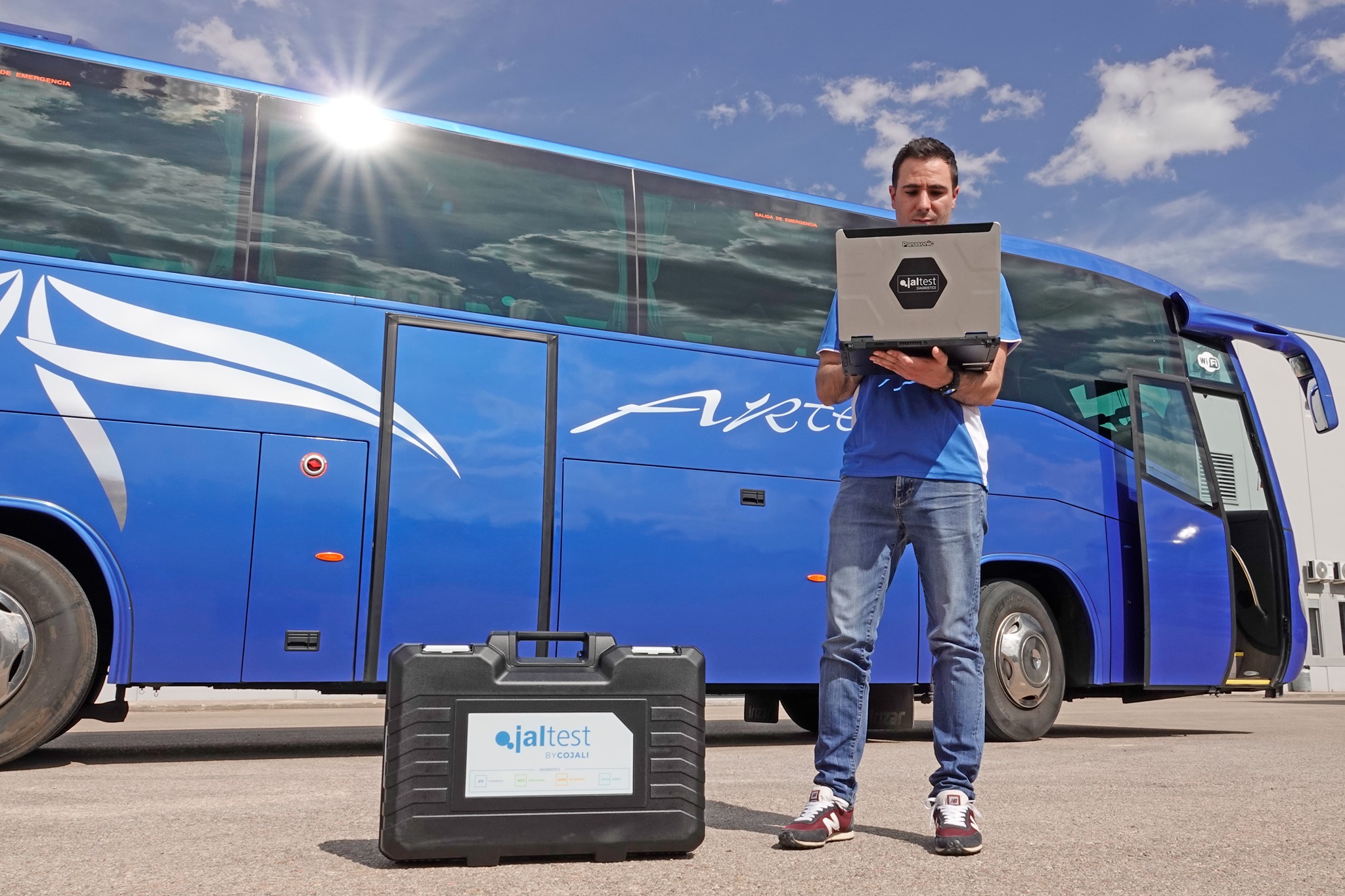 What repairs need to be done EVs?
Despite EVs sharing some similar maintenance processes to their diesel counterparts, there are far less components to work with, and different sources of failure which require special repairs. Common electrical vehicle service tasks include:
Brake maintenance (pad wear)
Power steering service (oil)
Fluid Refuel (oil coolant system that cools the motors and water coolant for the batteries)
Tyre replacement (will need to be changed more frequently than diesels due to the extra weight and torque carried by an electric vehicle)
Air compressor service (brakes and suspension)
Battery maintenance (will need to be checked frequently due to their limited number of charging cycles / cycle life)
What are some common sources of electric vehicle failure?
Common failures in EVs include:
Bad battery cables
Operating system issues
Failing temperature sensors
Electric battery replacement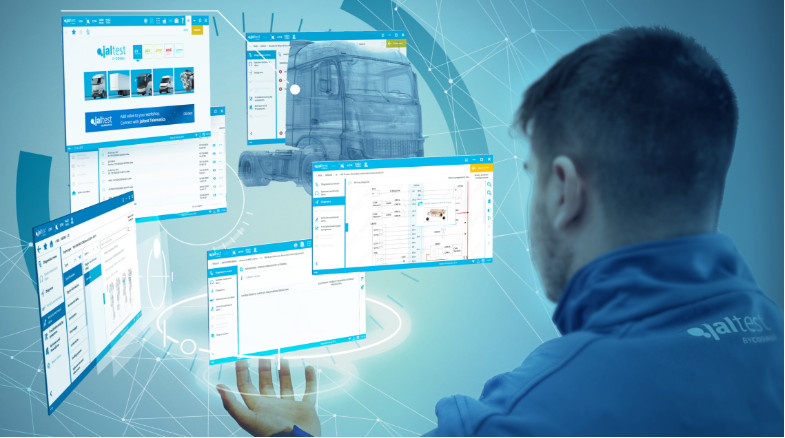 Safety considerations for electric commercial vehicles
A key consideration when performing maintenance on EVs is safety. In the UK, the HSE requires repairers to take extreme care due to the particularly high voltage that powers the vehicle.
This means that the appropriate changes must be made to existing processes, including staff being trained to perform the maintenance tasks, insulated hand tools, and a process in place for incident response in case an accident does occur.
Final thoughts
As more commercial vehicles switch to electric, Jaltest CV stands as a benchmark for commercial EVs, with the ability to perform a variety of diagnostics including:
Display live data including electrical values, resistances, voltages, battery levels, temperatures
Change parameters
Read and delete error codes (with detailed fault descriptions)
Guide you through step-by-step procedures
View interactive wiring diagrams
Carry out system checks to ensure correct functionality of components
Calibrate components
Are you thinking about investing in diagnostic equipment?
Reduce downtime with our easy to use, industry leading diagnostic kits today. Get in touch with our experts to discover our commercial vehicle solutions.